Dakota Whitehand
Love letters from The Island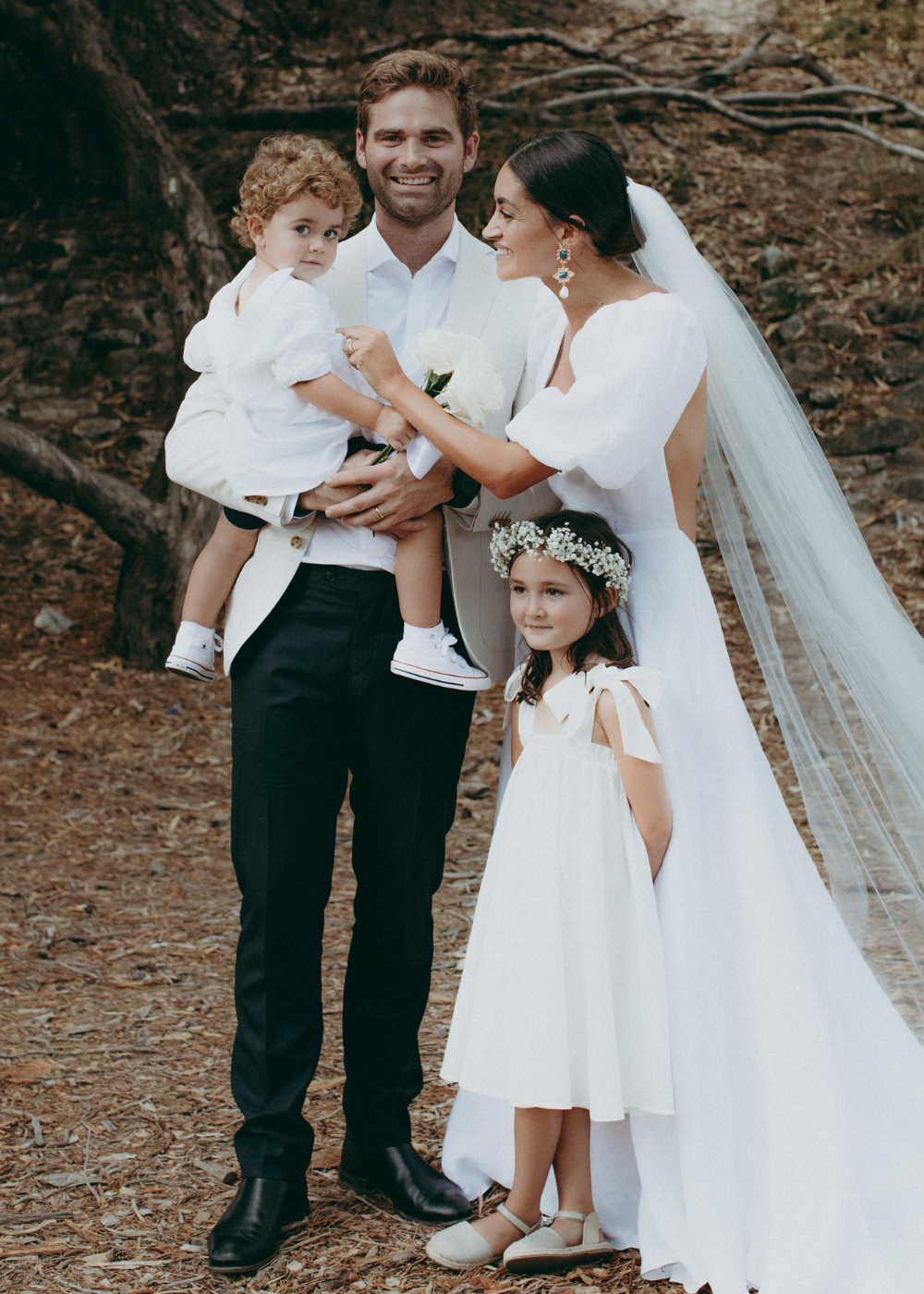 meet the bride
Dakota Whitehand
Dakota's wedding day was nothing short of a mesmerising affair, bathed in the glow of love and adorned with impeccable details. The engagement, taking place on the serene shores of Rottnest Island, was a delightful surprise, with Dakota just weeks away from welcoming their precious bundle of joy, Easton. Choosing the island as their ceremony and reception venue was a no-brainer; it held a special place in both their hearts. The wedding was a splendid blend of tradition and contemporary elegance, with Dakota's choice of the captivating Christie Nicolaides earrings standing as a testament to her adoration for art and a love for the colour green.
"I am obsessed with green and also wanted something a bit more traditional (pearls). When I found these earrings, I instantly fell in love with them and ended up planning my hair and make-up look around these."
Amidst a circle of mutual friends, she found herself face to face with Harry, a man who had been unknowingly attending the same events and parties throughout her life. Fate, it seemed, had a plan of its own. "At the time, I really wasn't interested in meeting anyone, but here we are,". Sometimes, love has a way of sneaking into our lives when we least expect it, and for Dakota, this serendipitous encounter led to a love story that would change her life forever. Dakota's wedding was a dream come true, set against the picturesque backdrop of Rottnest Island in Western Australia. The island, where she and her partner Harry got engaged, held a special place in their hearts, brimming with beautiful memories from their childhood and family holidays.
CREDITS
Bride | Dakota Whitehand @skyeandstaghorn
Dress Designer | And for love
Photographer | Ryan Murphy
MUA & Hair | Brittany Mason & Maria Caruso
DJ | Steven Boon @boon_shiva_blac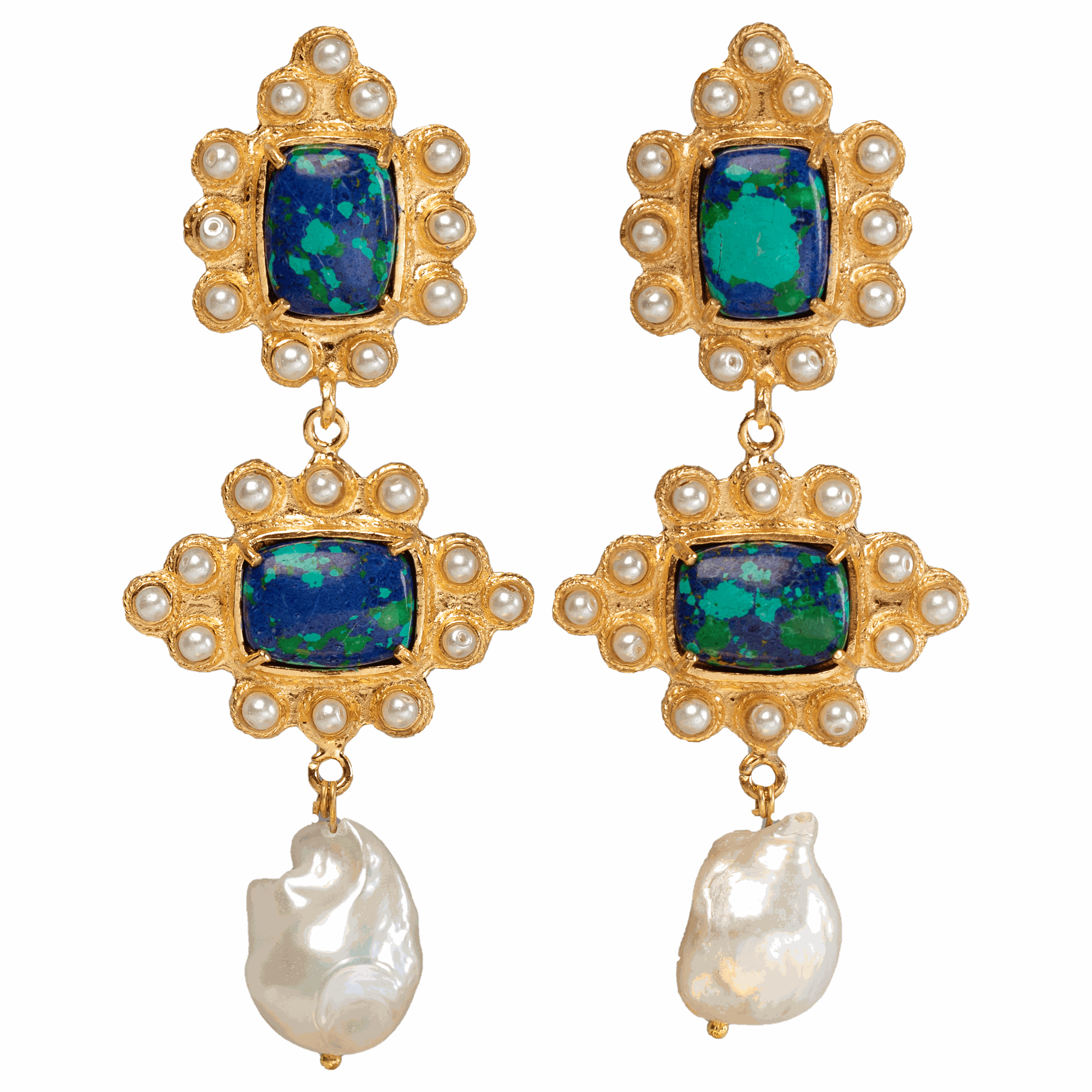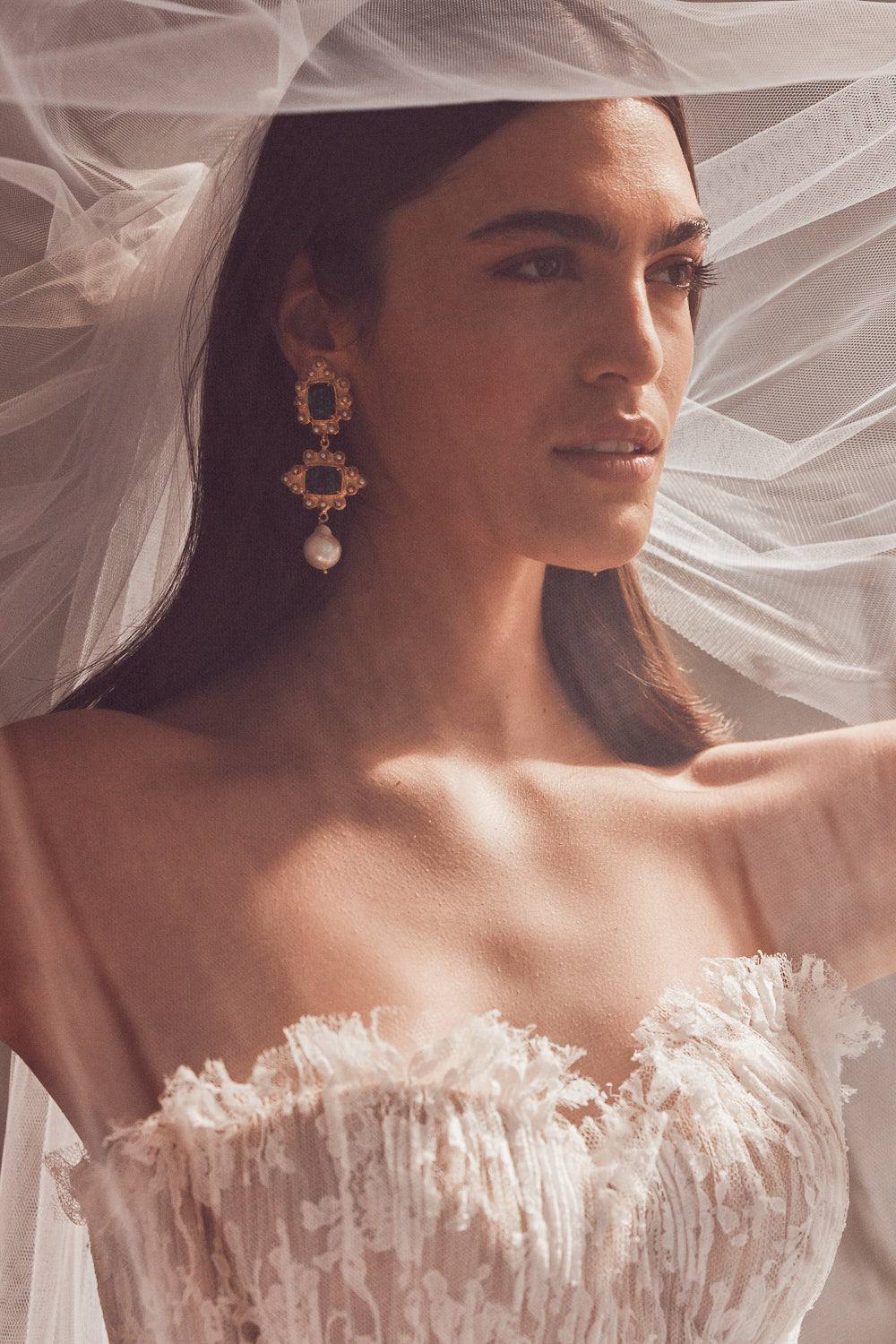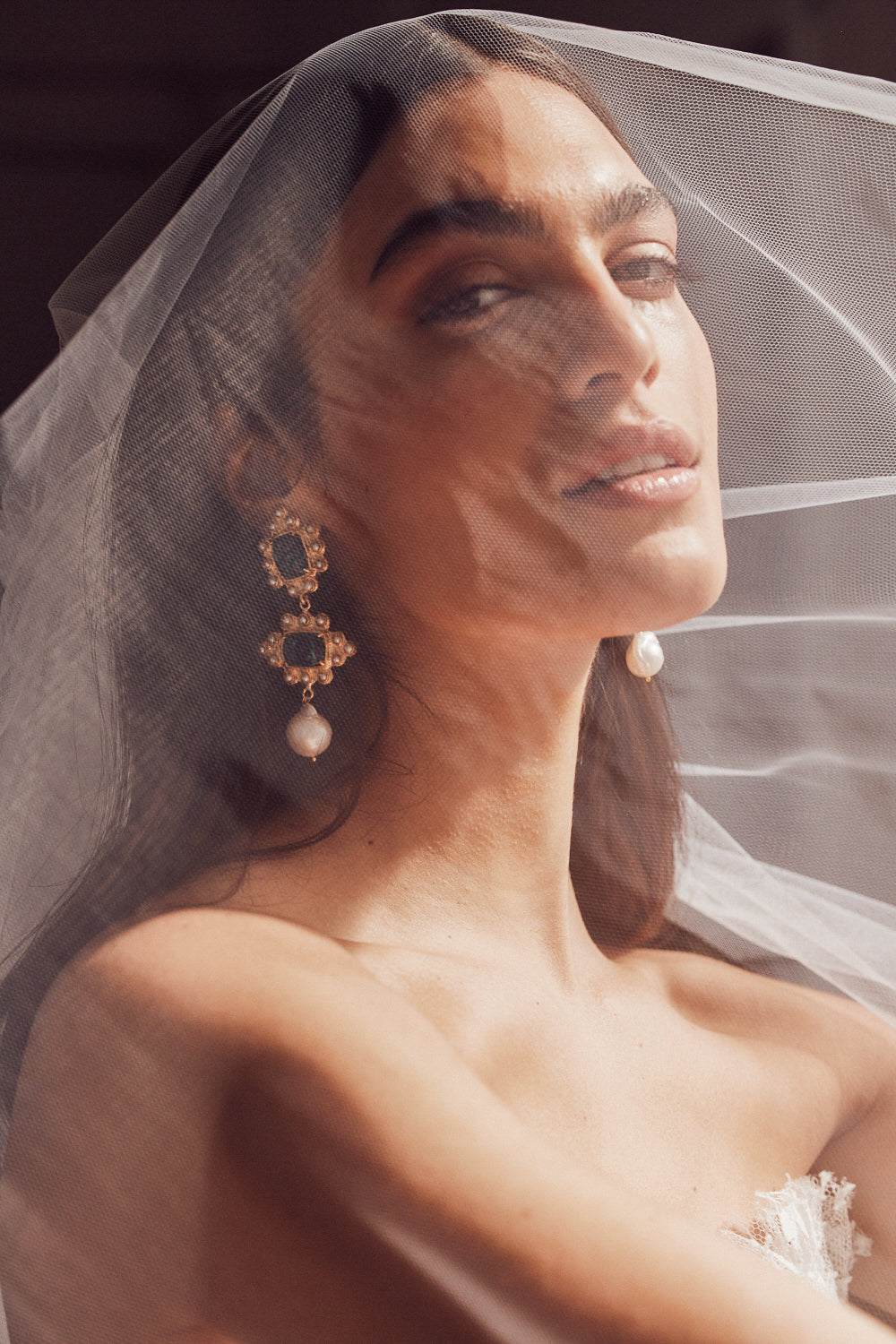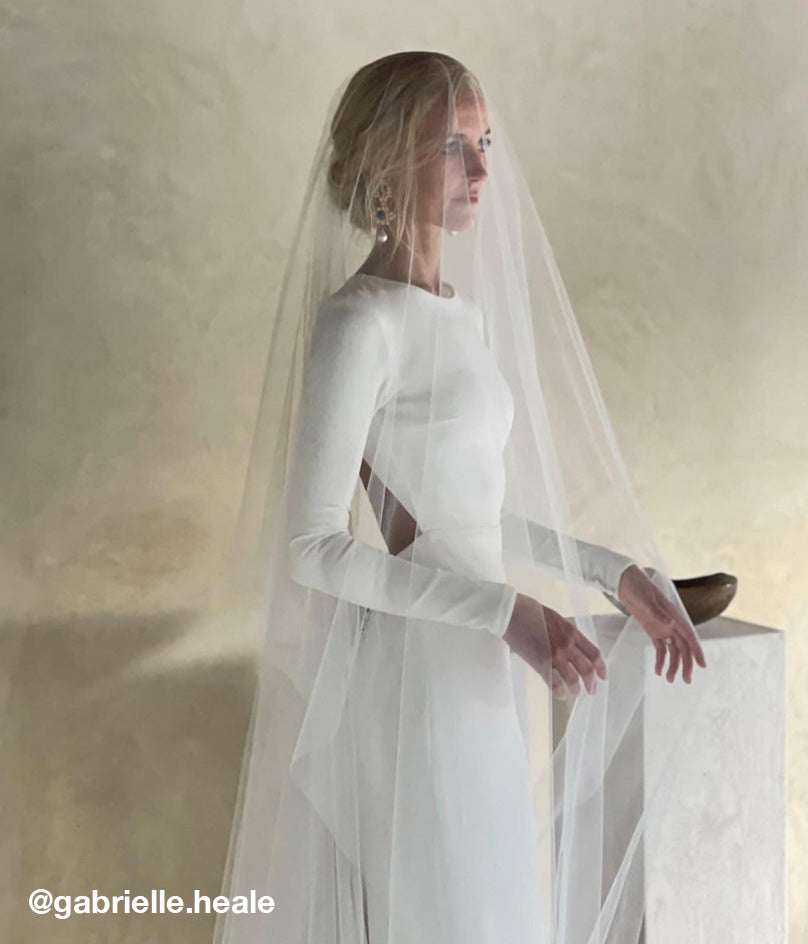 Sale price

$339.00 USD
Regular price
(/)
The handcrafted Graciela Earrings in Green & Blue are adorned with amazonite stones, accented by lustrous, freshwater Baroque Pearls.

The organic structure of our carefully selected Baroque Pearls makes each heirloom piece truly unique, with infinite variations of vivid colour and shape – making your jewellery collection magnificently one of a kind, just like you.


In order to ensure the safety of our pearls while they make their journey to our makers, we choose to use hand-strung pearls to ensure their shine is protected - therefore it is sometimes possible to see small holes in our 'gems from the sea'.


Our pieces are crafted with 24K Gold Plated Brass, which is selected for its structural integrity, and higher durability over its silver alternatives – ensuring our delicate designs are crafted with as much strength as possible.





Dimensions:

Height | 9cm

Width | 3.5cm

Weight | Approximately 18-19g per earring

 

Available in both clip fastening & post for pierced ears. Please specify below. 
Immerse yourself in the enchanting allure of the Graciela Green & Blue Bridal earrings by Christie Nicolaides, which effortlessly elevate any bridal ensemble. Dakota was instantly bewitched by the eternal charm exuded by these exquisite wedding earrings, a captivating choice for brides seeking to adorn themselves with radiant elegance.